Indian Army is one of the strongest entities that have kept our country united. There is not a single occasion when our army does not full fill their responsibility towards the Nation, be it on the border or internal grounds . They are ready to sacrifice their lives for the people who they don't even know. Therefore, being a responsible citizen of India, I honestly feel that it is the duty of every person to serve them by whatever they can do. To pay my tribute to the Indian Army, I offer my services free of cost for them and their family members too. It is a great honor and privilege to get the opportunity to serve our National Heroes.
Face to Face Counselling in South Delhi Center
● Initial Assessment (30 Min)
₹0
● First Counselling Session (1hr)
₹0
● Additional Counselling Session (1hr)
₹0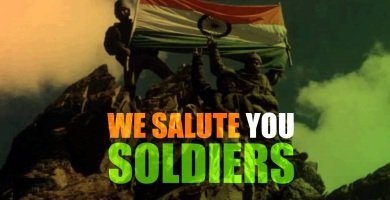 "Service Before Self"
Schedule for counseling for the Indian army:
● Timing:
2:00 p.m. to 4:00 p.m.
*If there is a fixed meeting, than the next appointment will be scheduled according to the availability.
Contact Us